VIBER TRANSACTIONAL MESSAGES
Use Viber to send notifications and updates to your audience.
Transactional Viber Business Messages contain only text and usually are sent as reply to a customer's action such as the confirmation of a purchase or an appointment reminder.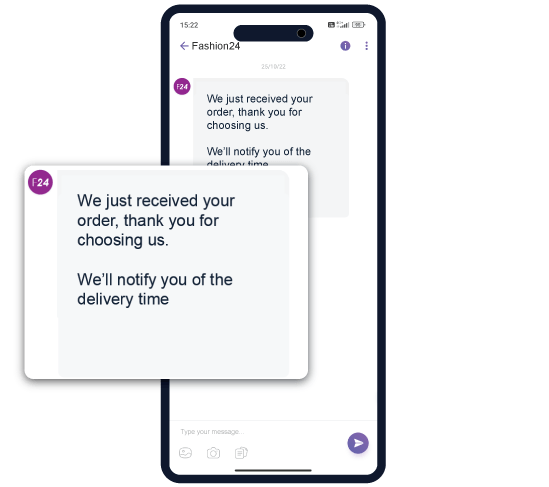 VIBER TRANSACTIONAL MESSAGESTransactional Messages in Action
These messages can contain time-sensitive information like important alerts. Some examples include
Transaction notifications, One Time Passwords, Appointment reminders, Shipping - Delivery alerts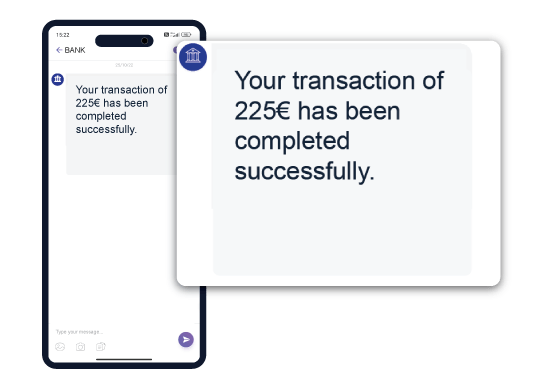 Transaction Notifications
Important notifications such as those of transactions reach your recipients in a few seconds
One-Time Passwords
Viber's end-to-end encryption guarantees the security of sensitive information such as the passwords.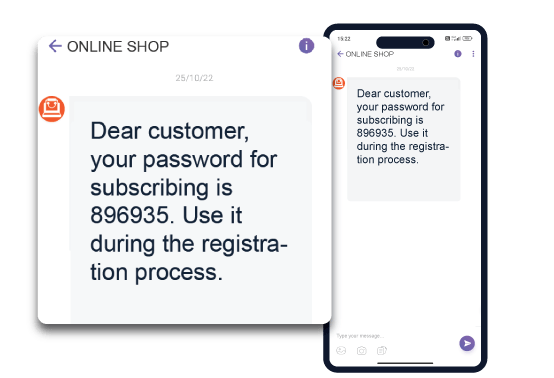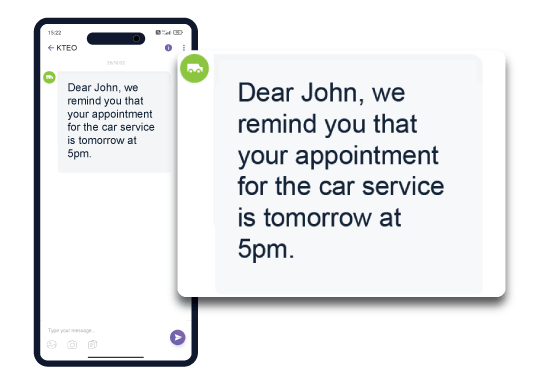 Appointment Reminder
As your customers spend at least 30 minutes in Viber daily, sending them reminders here is a very effective idea.
Shipping Notifications
Viber is a great alternative to email and SMS for sending shipping and delivery notifications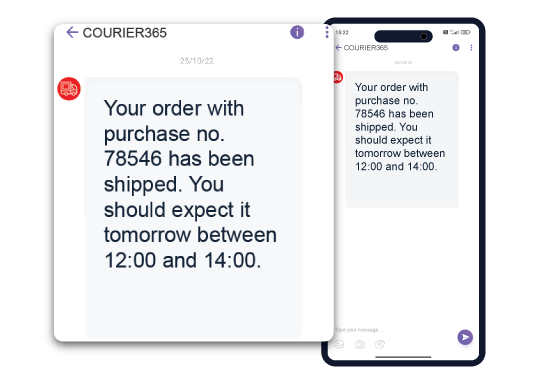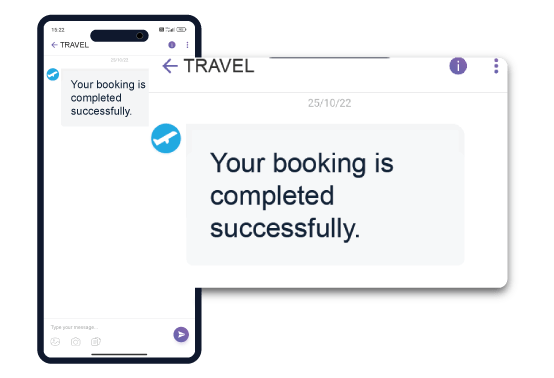 Updates
If you wish your updates to be read immediately then Viber is the right channel as it has huge open rates from the first minutes.
Connect with your audience on their favorite communication channel!
2way Transactional Business Message
Send notifications, updates and alerts to your audience and give them the option to reply back, this way you significantly improve your customer support.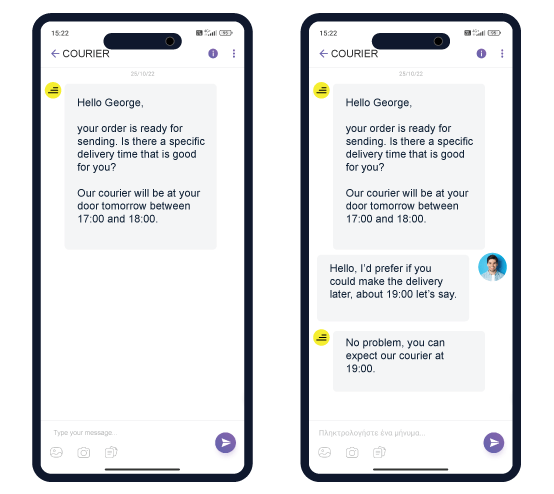 Create today a Viber Sender ID
and start sending Viber Business Messages


Do you need help?
Yuboto's Messaging Experts are here to guide you make the right choice!