Improve the customer support you provide, by starting conversations with your audience
Two-Way Viber messages enable you to open dialogue with your customers in real time, help them solve their problems, or even complete a purchase.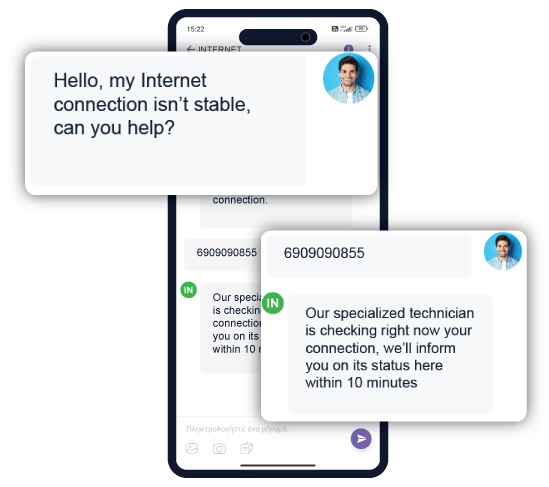 VIBER TWO-WAY MESSAGESViber Two-Way Messages in Action
Two-way Viber Business Messages are an ideal communication channel for modern, flexible and effective customer care. Other equally important use cases are:
Customer Support, Receiving Feedback, Order Management and Post-sales Support.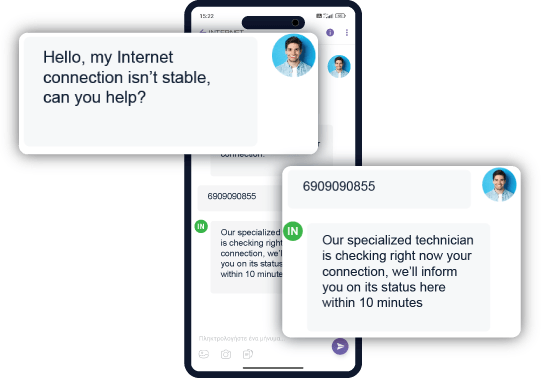 Customer Support
These days consumers expect immediate responses to their problems or inquiries. Providing customer support instantly on Viber is the way to go!
Receive Feedback
Use two-way messages to collect valuable feedback from your customers. This way you improve the efficiency of your team and at the same time you make your customers feel valued.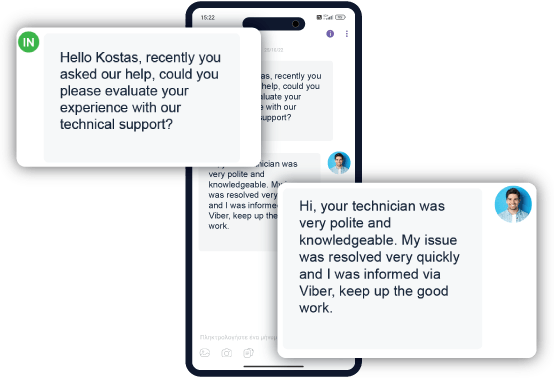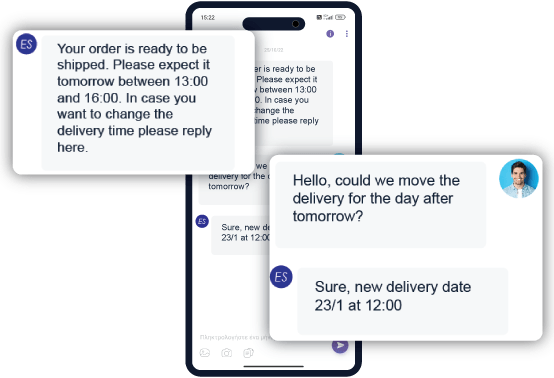 Order Management
Customers wish to know where their orders are and the expected delivery time. Through Viber you can send timely all the relevant notifications.
Post – sales Support
Help the customers that have already purchased with detailed and targeted tips or answers on queries or problems they might have.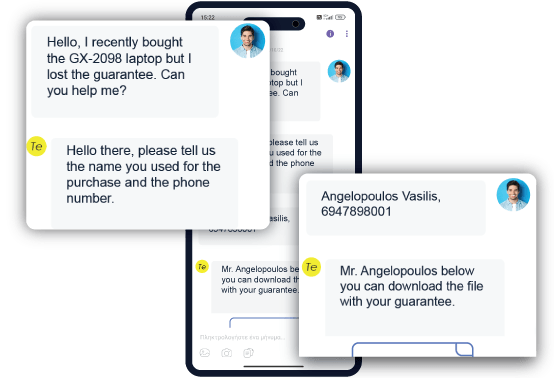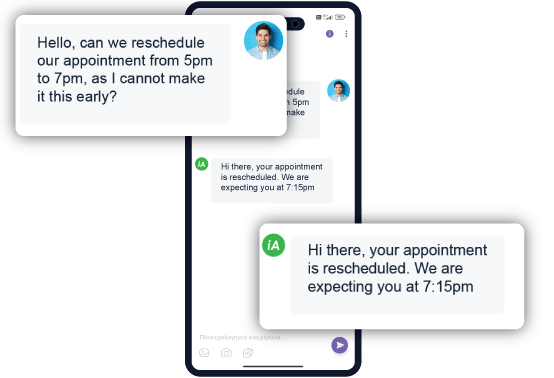 Appointment Scheduling
You can use two-way messages to confirm or reschedule appointments with your customers with ease.
Connect with your audience on their favorite communication channel
VIBER TWO-WAY MESSAGES2Way Messages Content Types
There are 8 different options regarding the content you can send via 2way messages.
Discounts and offers, launch of new products, highlighting specific information, all of these can be sent via promotional messages. These messages contain: Text up to 1.000 characters, Emojis, Images, Video, CTA Button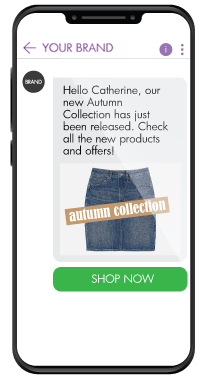 Text + Image + CTA Button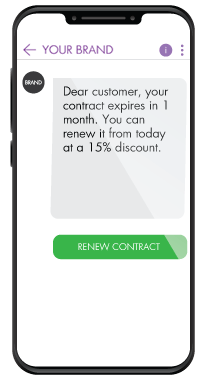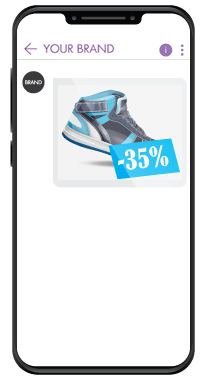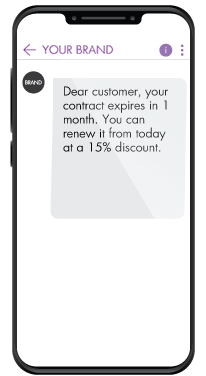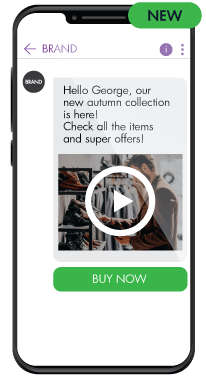 Text + Video + CTA Button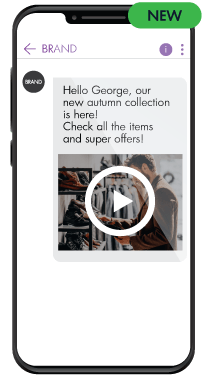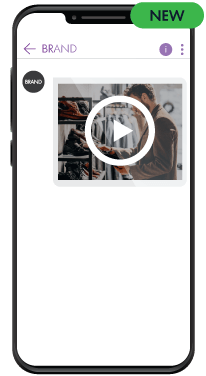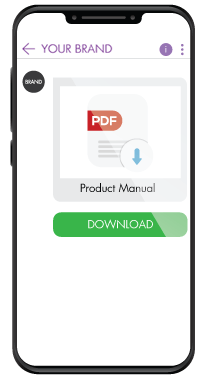 Create today a Viber Sender ID
and start sending Viber Business Messages


Do you need help?
Yuboto's Messaging Experts are here to guide you make the right choice!