The most powerful tool for mobile conversions!
Increase the visits to your website and grow your sales with enticing and personalized, mobile - optimized Landing Pages.

Create impressive landing pages in just a few clicks without any coding or the need for a developer.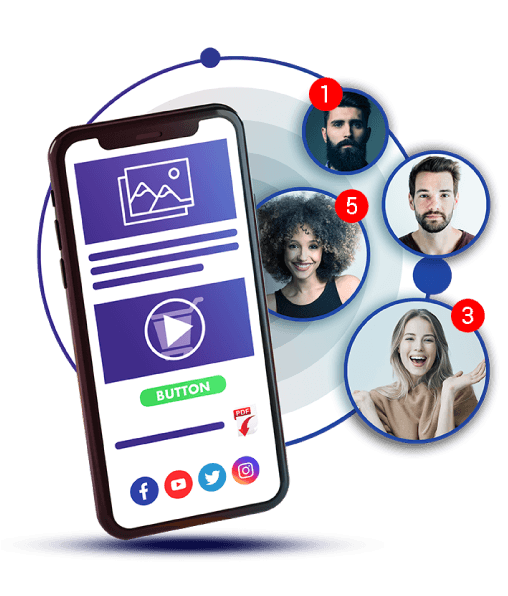 8 features to convert all visitors to loyal customers

Personalized Content
Use 6 different personalization tags to customize the content of each page according to the recipient's profile.

Images
Promote products with strong visuals that draw attention and grow sales.

Videos
Utilize product videos to increase by 85% the probability of purchase.

Short Links
Use unique and trackable short links in order to evaluate the individual behavior of each recipient separately.

Numerous FIles
Enrich your Landing Page with 12 different types of files. Provide all the necessary info in the appropriate format: .pdf, .xls, .doc and more.

Social media icons
Enhance your brand's awareness and your followers throughout all social media channels.

Location
Increase the visits to your physical store by communicating your address via Google Maps.

CTA Buttons
Add CTA buttons to motivate users to perform the desired action. Use short and engaging messages.
Connect with your audience on their favorite communication channels
Do you need help?
Yuboto's Messaging Experts are here to guide you make the right choice!