Let your audience communicate with you 24/7
Contact forms are a vital part of any well designed website, as they enable visitors to communicate on their own time in a convenient way.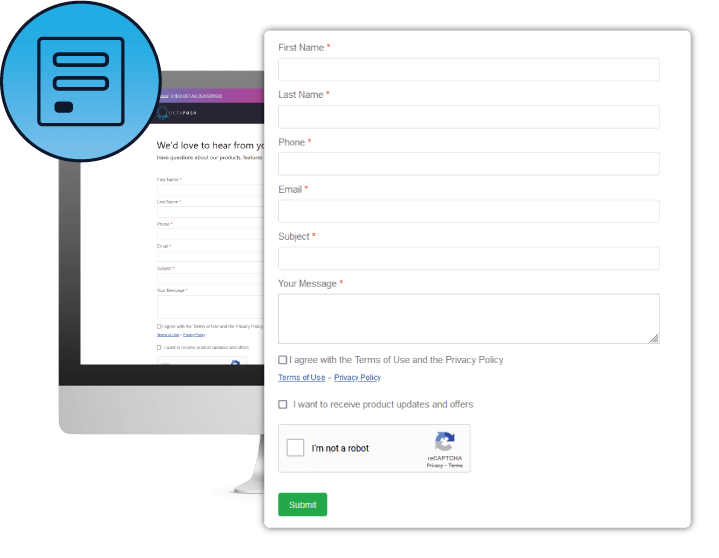 Online Contact Forms

2 in 1, Communication and Opt-in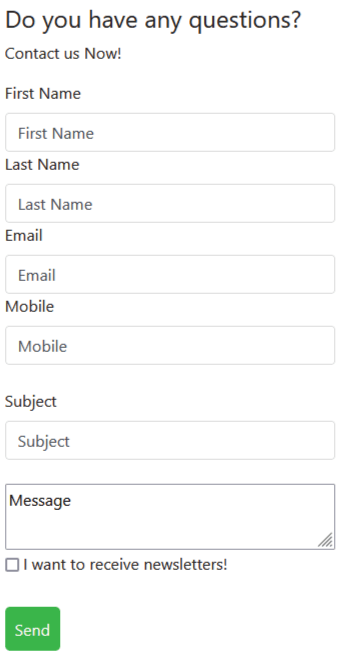 Contact forms are the best way to collect inquiries, gather questions and requests or simply get any message from your website visitors.

Contact Forms can serve a double purpose, as with the addition of a consent checkbox for advertising communication, you can convert them to a lead generation mechanism.
The Recipe for Successful Contact Forms
Contact forms should be simple, short and to the point, in order to attract users to complete them.

We suggest limiting the fields to the necessary ones and do not bombard users with many questions in any case.

A complete form includes:
Check on the left an example of contact form.
Online Contact Forms

Features & Capabilities
Public Contact Forms
Embed your contact form in any place on your website, so visitors can contact you with ease.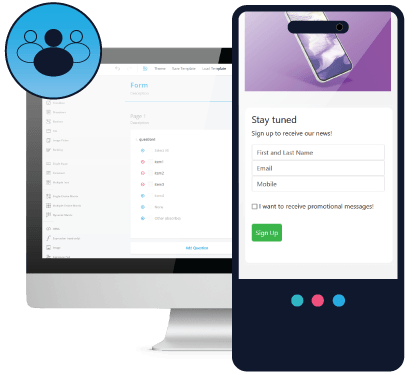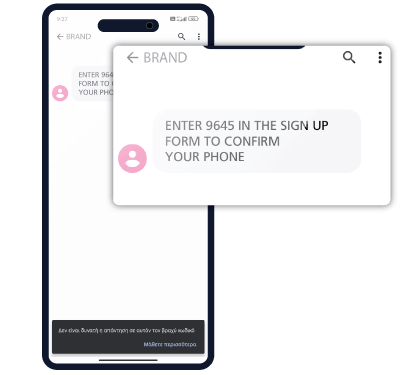 Mobile Number Verification with OTP
Our system automatically sends a One Time Password to the user's mobile in order to verify the validity of this number.
Email Verification with OTP
Our system automatically sends a One Time Password to the user's email in order to verify the validity of this email.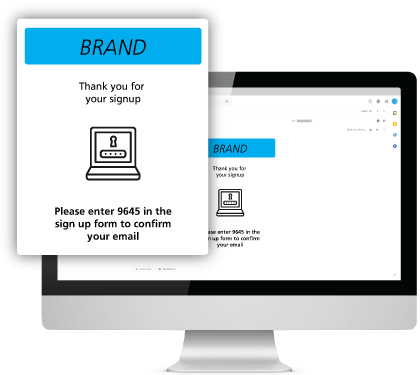 Online Contact Forms

4 Necessary Features

GDPR Ready Forms
You can add a specific checkbox for obtaining the GDPR consent in any form, this way you can collect users' permission in order to send them advertising communications.
ANTI-SPAM Mechanism
The embedded Honeypot Spam Protection mechanism protects your forms from malicious bot submissions, so you may collect only real and valid information.

Automated Notifications
Each time a new user completes one of your forms, you automatically receive a notification email that lets you know all about the new submission.
Guaranteed Email Deliverability
Thanks to our advanced email system we guarantee that you will receive all the relevant email notifications as soon as a user completes your form.
Collect customer data and grow your audience!
Online Contact Forms

Reasons to use Contact Forms

You provide visitors with an easy and convenient way of communicating with you.

By adding a GDPR consent checkbox you also add an extra lead generation mechanism to your site.

You reduce spam emails with the embedded email verification mechanism.
Do you need help?
Yuboto's Messaging Experts are here to guide you make the right choice!