Maintain your customer base clean, by letting your recipients unsubscribe easily from your lists with just one click.

Keep in your lists only those customers that are actually interested in receiving your SMS messages.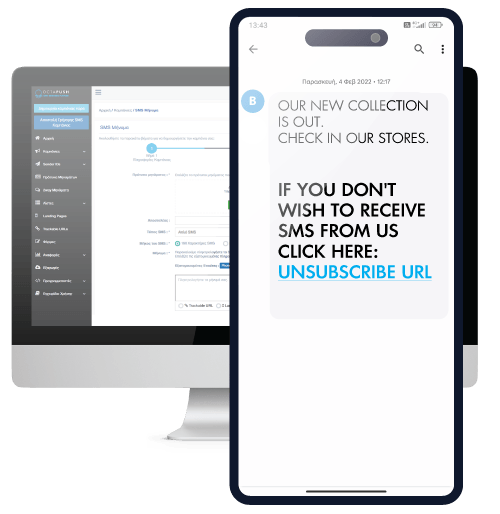 Opt-Out is giving the users the opportunity to unsubscribe from a brand's advertising communications and also be deleted from their recipients lists. Opt-Out SMS is a message that includes a unique unsubscribe link. When a user clicks this link, then he automatically is deleted from the recipients list.
OPT-OUT SMS

How Does Opt-Out SMS Work?
Step 1
During the creation of any SMS campaign you can add an unsubscribe URL to the body of the message.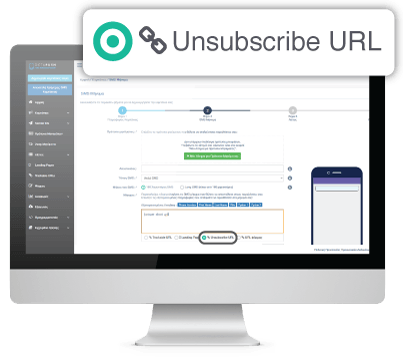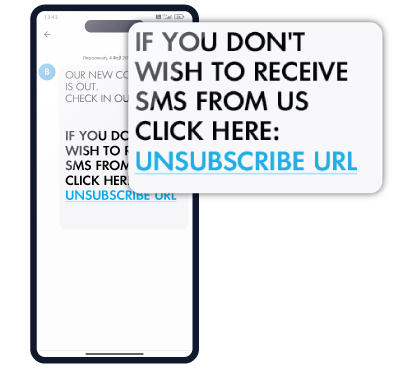 Step 2
The recipients receive the SMS that contains the unsubscribe URL.
Step 3
The recipients who will click the unsubscribe URL will automatically be deleted from your lists and this way they will not receive any future communications from you.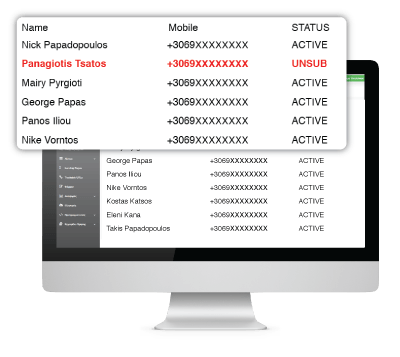 Connect with your audience on their favorite communication channels
OPT-OUT SMS

Why use Opt-Out SMS

Enforced by Law
According to the legal context applying to the countries of the EU, whenever you communicate with your customers you must give them an easy option for opting out.

Create Better Experiences
It is vital to provide a positive experience to all your customers, even those who do not want to hear from you anymore. By keeping communicating with them you create negative sentiments around your brand.

Save Significant Budget
By adding an opt-out option you clean your lists from recipients who wouldn't convert in any case. Consequently, your future campaigns will address only actually interested subscribers.
Do you need help?
Yuboto's Messaging Experts are here to guide you make the right choice!