Talk with your audience in real time for a fixed low price!
Sessions in Viber Business Messages are 24 hour time windows, during which you can communicate with your audience with a fixed price.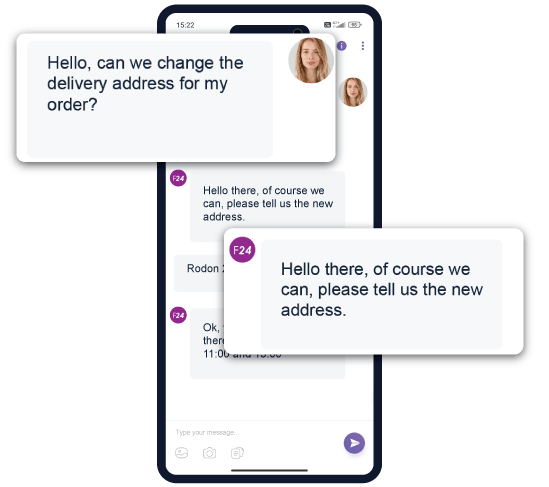 VIBER SESSIONSSession Messages in Action

Sessions are ideal for offering personalized customer support, managing orders and providing customized help to your customers. Through sessions you can send:
Text messages, Images, Files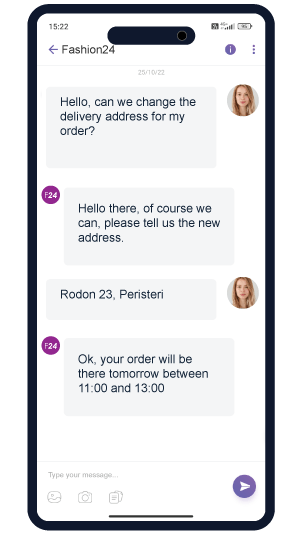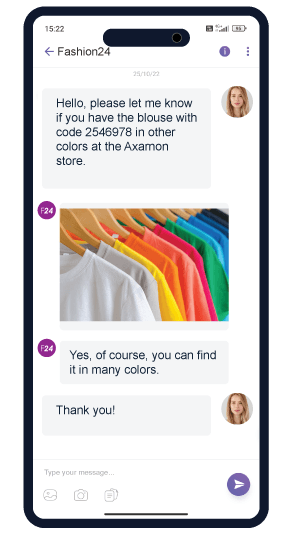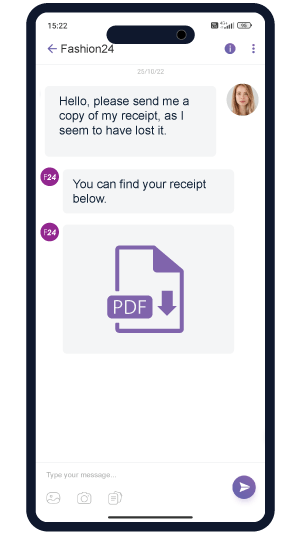 A Session is activated exclusively by a user upon sending a first message to a business.
Each Session lasts 24 hours.
During a Session, business can send up to 60 messages. Once this 60 messages limit is reached, the Session automatically ends.
Once a session is active, only the initial message sent by the brand is charged.
During a Session, the brand can send up to 5 consecutive messages without receiving a reply. After the 5th consecutive message, any additional messages are blocked by Viber.
Connect with your audience on their favorite communication channel!
VIBER SESSIONSSessions - Best Practices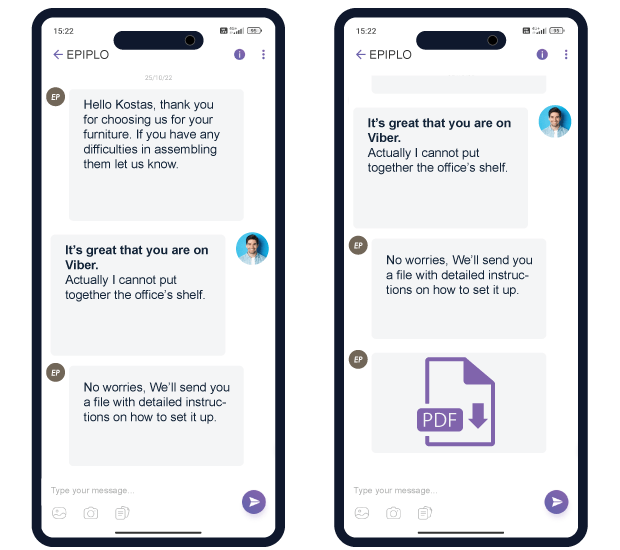 Personalized Conversations
Use Sessions for prolonged personalized conversations with your customers with a focus on customer care.
Maximum 3 Messages
Avoid sending more than 3 consecutive messages without receiving a reply. Excessive messages may result in negative impressions by the end users.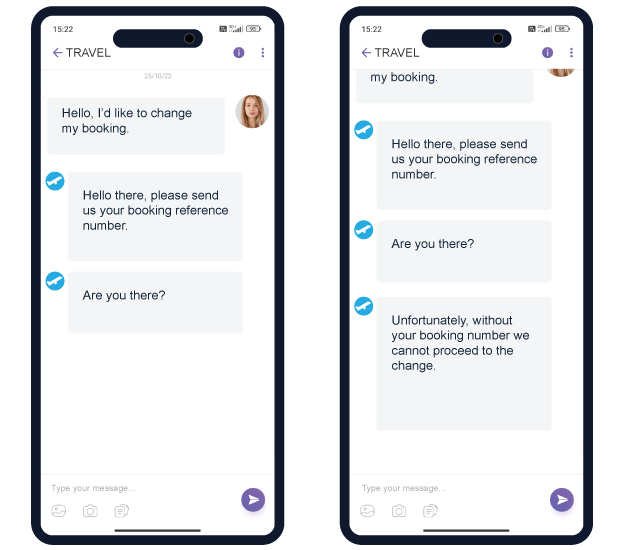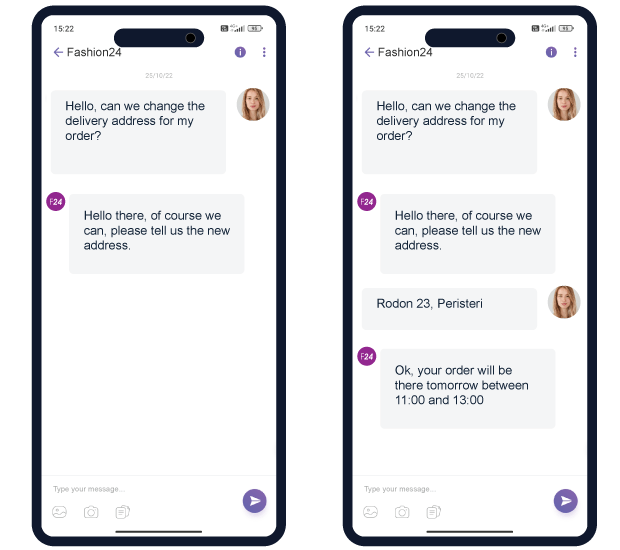 Provide Customers with Value
Use Sessions to provide value to your customers with on point answers to their problems. Avoid using it explicitly as a channel for promotion.
Create today a Viber Sender ID
and start sending Viber Business Messages


Do you need help?
Yuboto's Messaging Experts are here to guide you make the right choice!