Accept online bookings
from any channel in 3 simple steps
Step 1
Set Operating Hours
Create a smart Calendar - Online Booking Page displaying the available days and hours for appointments.

Set a unique calendar for each operating location.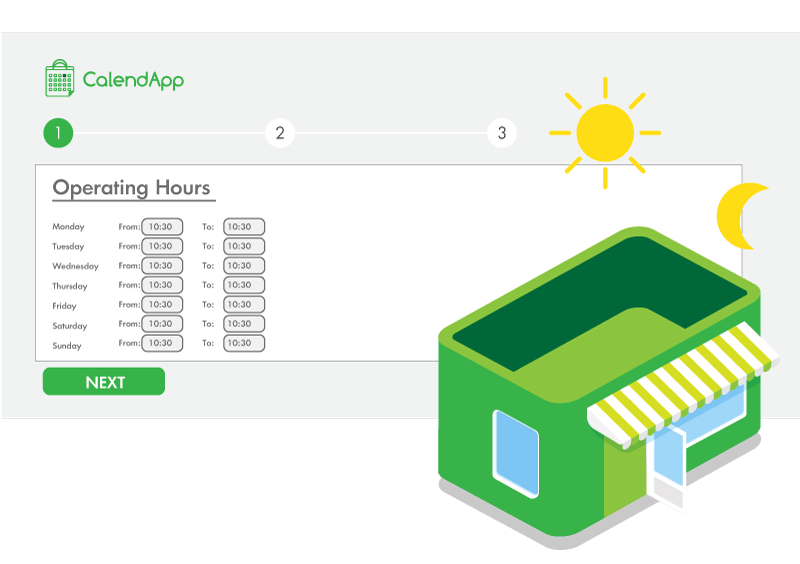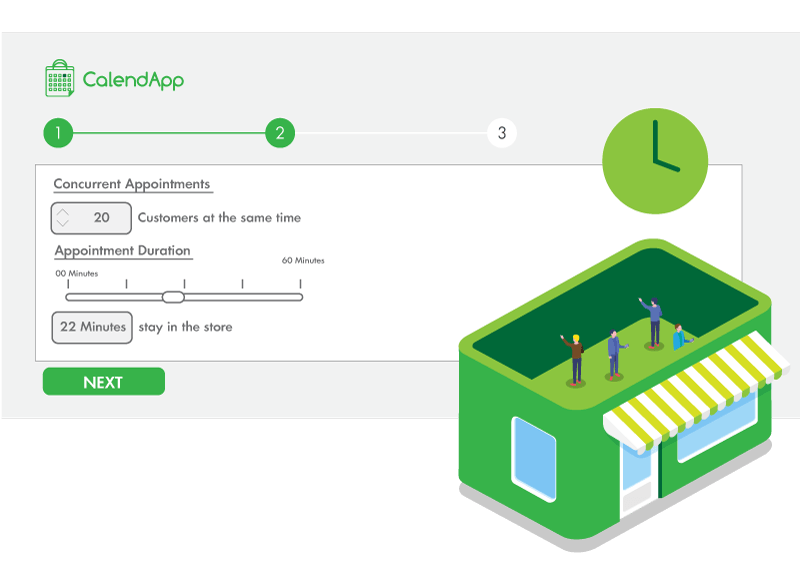 Step 2
Duration & Concurrent Visits
Defile how many visitors you can serve simultaneously and the time needed for each one. Set in the CalendApp:
The maximum number of concurrent appointments.
The appointment duration.
Step 3
Share your Booking Page URL in any channel
CalendApp creates a Booking Page URL for your Online Calendar. Simply share it in all your online channels and accept bookings from everywhere.

Website: Add an "Online Booking" Button to your main website, so visitors can self-schedule their appointment with 1 click.

Social Media: Add a "Βοοκ Now" option to your Facebook and Instagram posts by sharing your Booking URL. Now you can get comments, likes and bookings.

SMS/Viber: Send your Online Calendar straight to your customers' mobile phones and make booking super fast.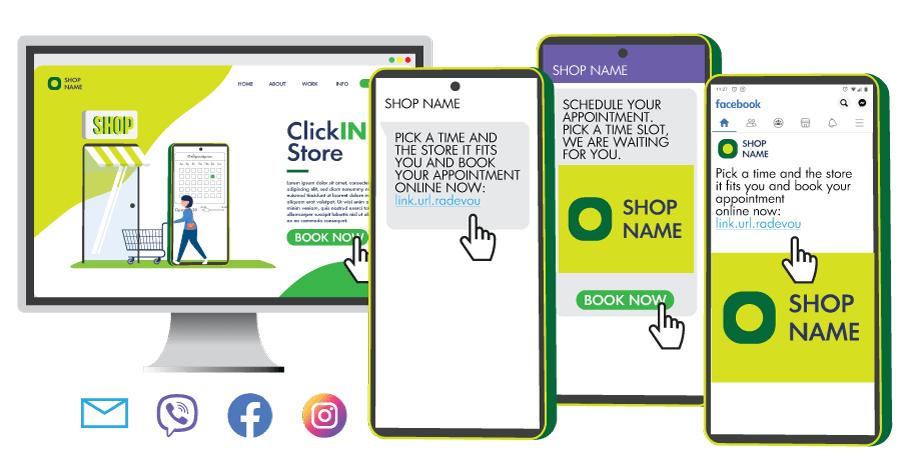 Connect with your audience on their favorite communication channels
Clients self-book in 2 steps, 24/7
CalendApp enables you to accept bookings at any time, even if your business is closed. Forget back and forth emails and calls, now your customers can self-schedule their appointment in the precise time of their choosing in just a few seconds.
Step 1
The customer picks the day, time and location for his appointment. Optionally, he can also select service/product.

Then, he fills out: First Name, Last Name, Mobile Number and optionally a comment and submits the booking form.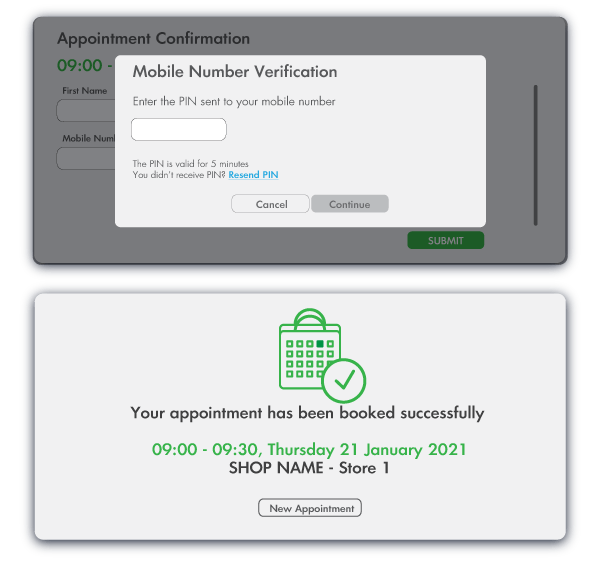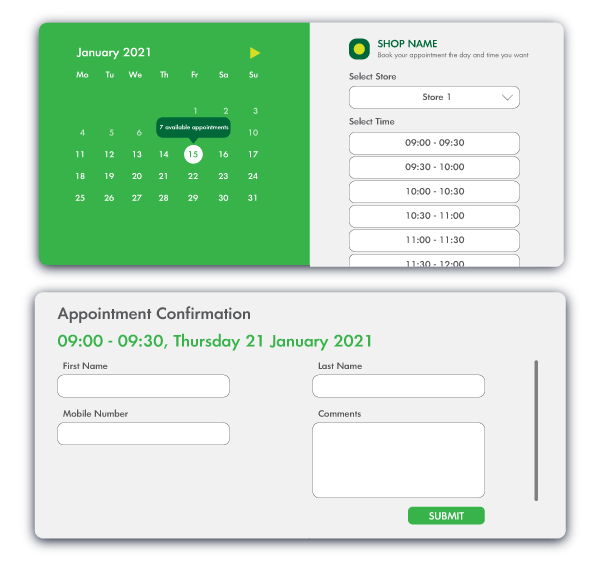 Step 2
As soon as the client submits the form, he receives a 4digit verification code - PIN via SMS in order to validate his mobile number.

After successfully entering the PIN, the appointment is booked and a pop up window displays all the booking details.
Do you need help?
Yuboto's Messaging Experts are here to guide you make the right choice!