Maintain a healthy and updated contacts' list
Information update forms perform a very specific and important function as they enable you to safely, confidently and quickly update your recipient/customer list contact information.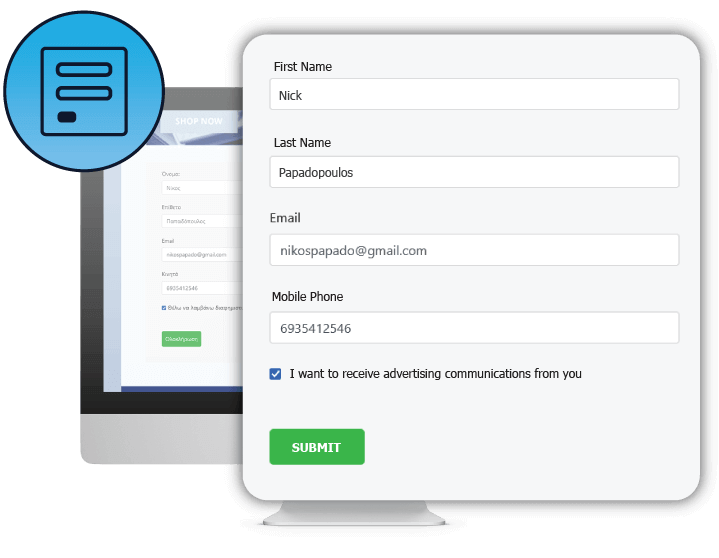 Information Update Forms

How Does an Information Update Form Work?

Step 1
You upload to our system a list with the contacts and their details

Step 2
You create an information update form in which the contact details/information are dynamically entered

Step 3
You send the form to the recipients, who open it and see that it's pre-completed, but they can edit their details/information
Information Update Forms

Features & Capabilities
They are Private
Each recipient receives a unique form that carries his/her information via a personalized link.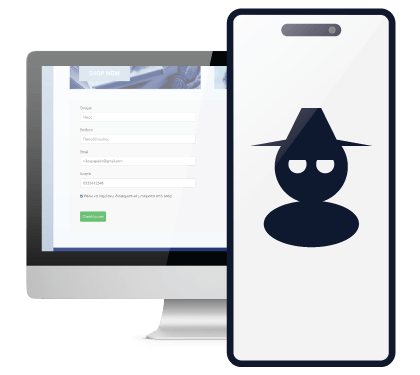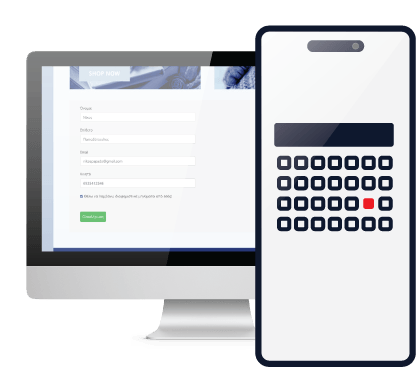 Expiration Date
You can set a specific date up until the form can be edited.
Send the Form via Email/SMS/Viber
You can send your information update form via any channel you wish, so you can see maximum results.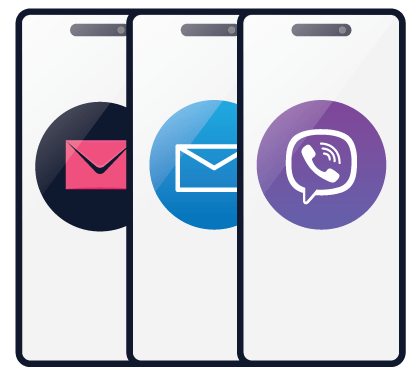 Information Update Forms

4 Necessary Features

GDPR Ready Forms
You can add a specific checkbox for obtaining the GDPR consent in any form, this way you can collect users' permission in order to send them advertising communications.
ANTI-SPAM Mechanism
The embedded Honeypot Spam Protection mechanism protects your forms from malicious bot submissions, so you may collect only real and valid information.

Automated Notifications
Each time a new user completes one of your forms, you automatically receive a notification email that lets you know all about the new submission.
Guaranteed Email Deliverability
Thanks to our advanced email system we guarantee that you will receive all the relevant email notifications as soon as a user completes your form.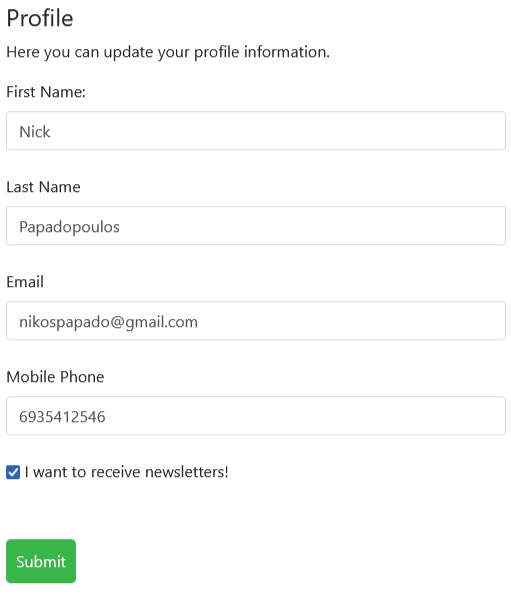 Information Update Form Example
An efficient information update form should include the following fields:
First Name
Last Name
Εmail
Mobile
GDPR Consent Option
Check on the left an example of this form.
Information Update Forms

Reasons to use Information Update Forms

They help you maintain a healthy and updated customer base

You save significant budget, as you send campaigns only to active contacts

You follow the GDPR Guidelines that specify that the consent from your recipients is necessary
Do you need help?
Yuboto's Messaging Experts are here to guide you make the right choice!