Octapush
Omnichannel Platform

Octapush is a fully featured mobile marketing platform with a complete set of automations and smart features that enable you to reach your audience in the most suitable channel.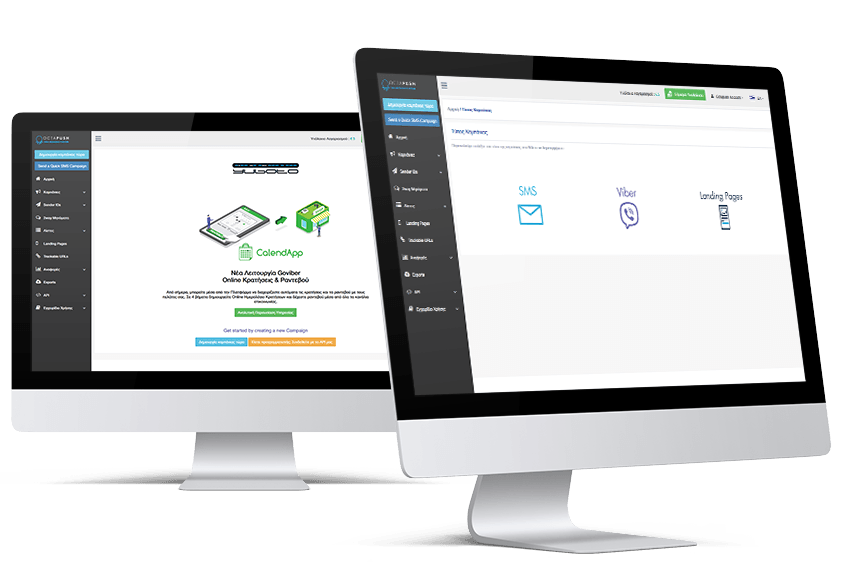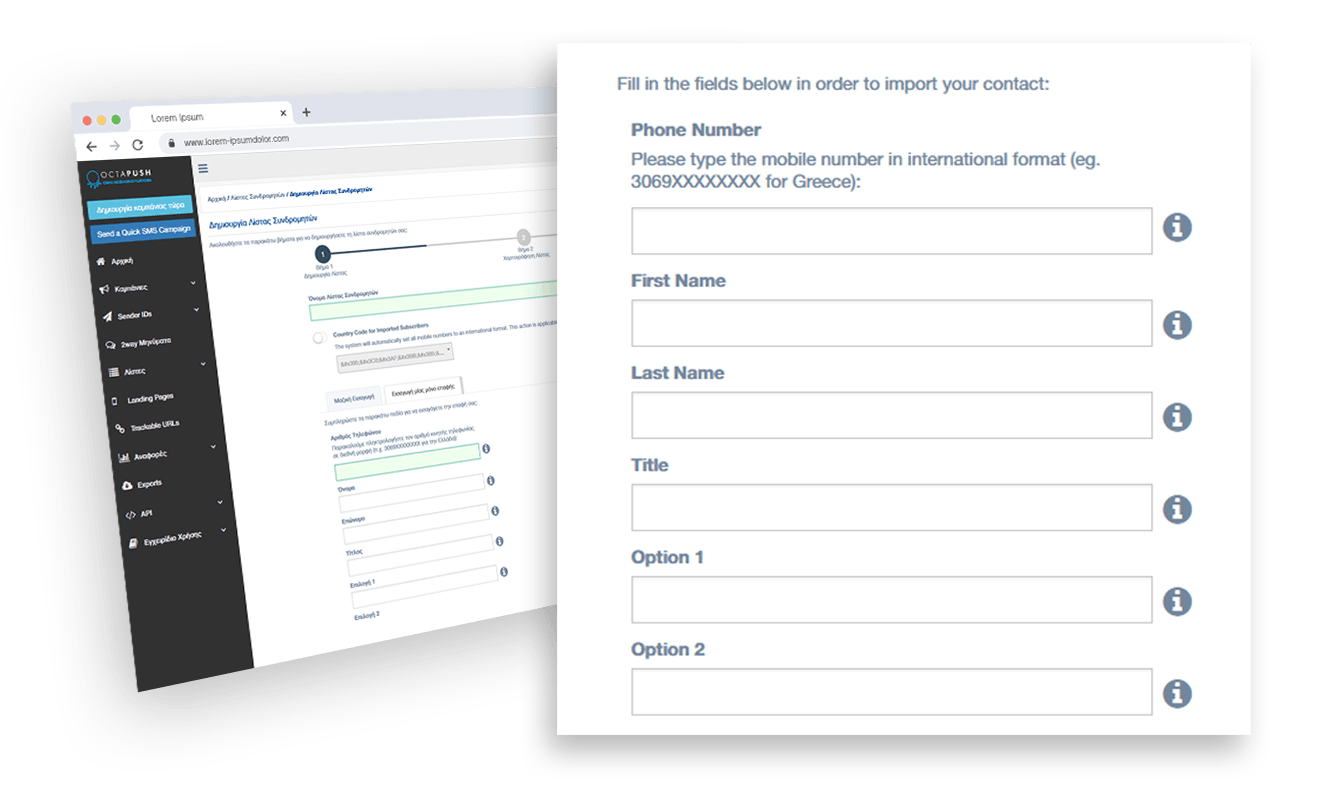 Personalize the Content
Customize your messages' content for each and every one of your recipients with 6 personalization tags. Make your communication unique and skyrocket engagement and conversions.
Create campaigns in minutes
A handy and user-friendly campaign editor enables you to easily build and manage SMS, Viber and Landing Pages campaigns in just a few minutes.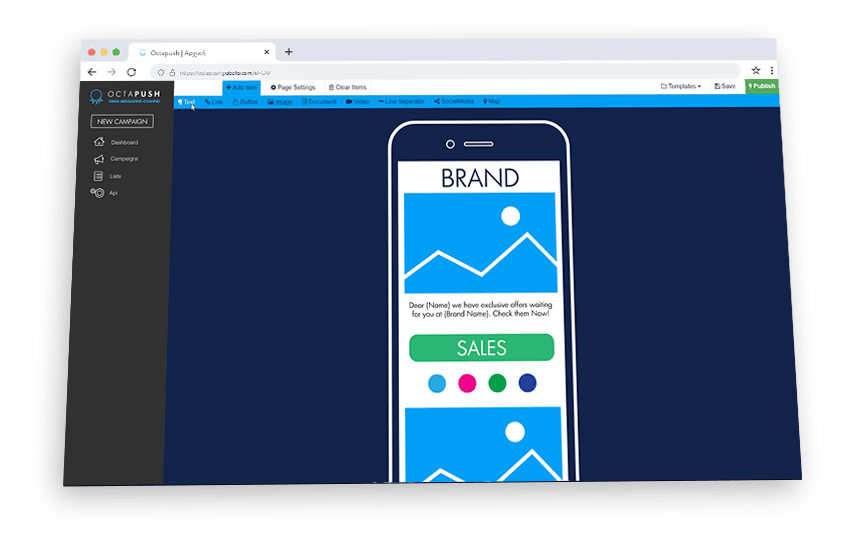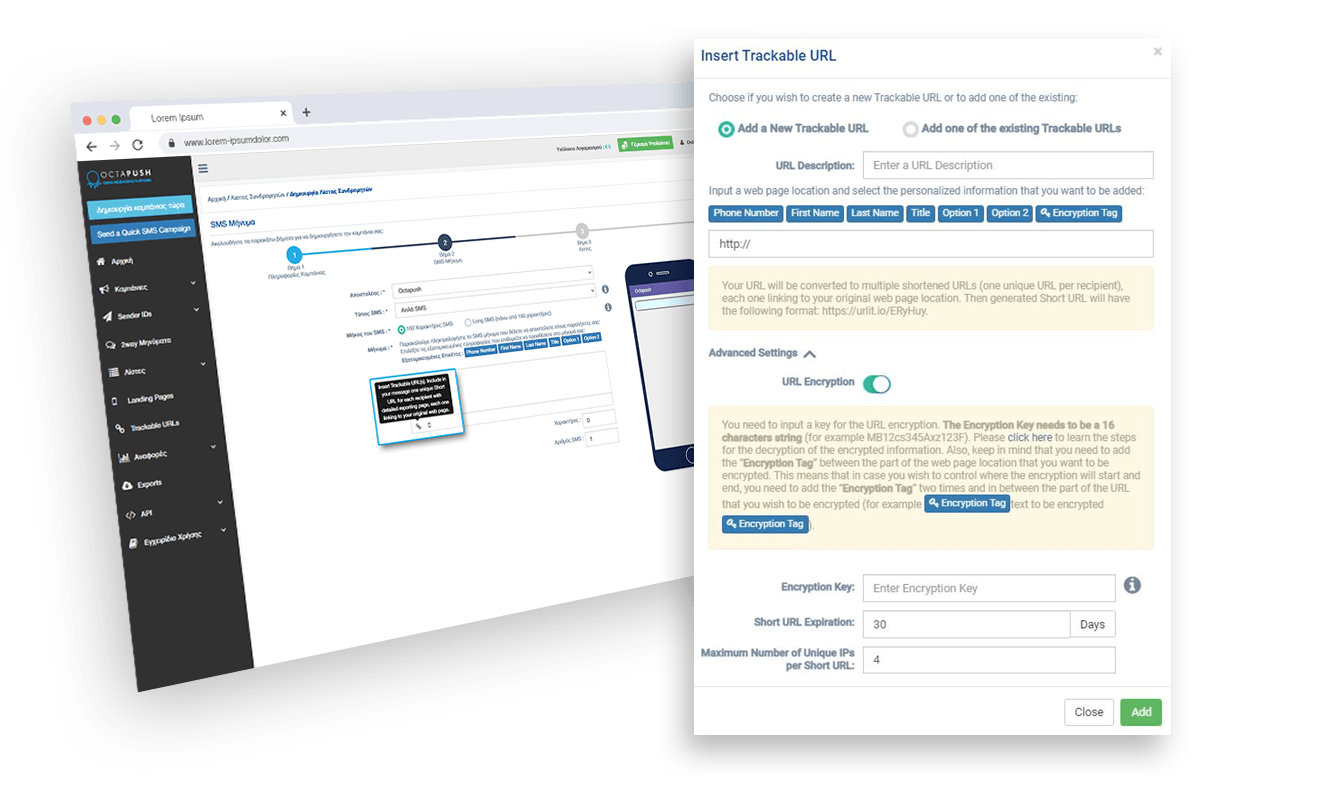 Short Trackable Urls
Use unique and trackable Short Links per recipient. Save space for the message content, while you obtain a full understanding of the individual behavior of each user.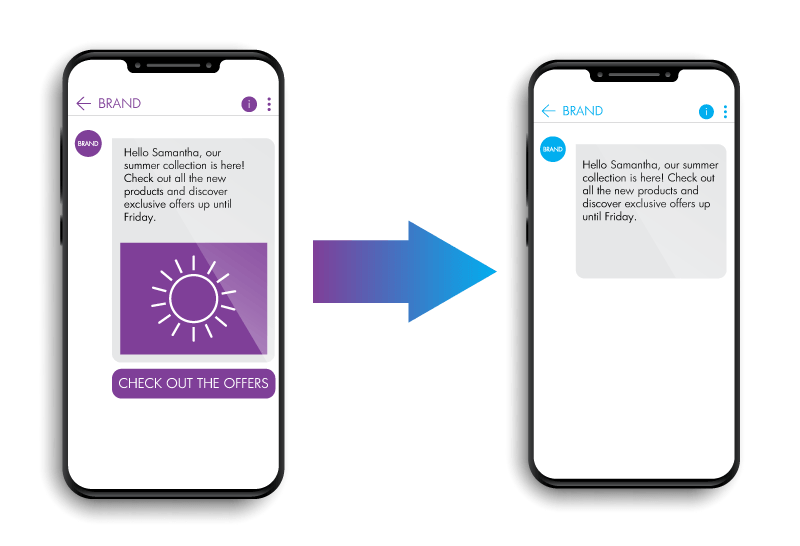 Fallback Functionality
Viber Fallback to SMS function allows you to achieve up to 100% delivery rate, as all not-delivered Viber messages are automatically rerouted and resent as SMS messages.
Subscribers Forms
Grow your audience with our Subscribers Forms and turn consumers to customers. Every visitor of your website or social media pages can easily subscribe with a few clicks to receive promotional and informational SMS and Viber messages.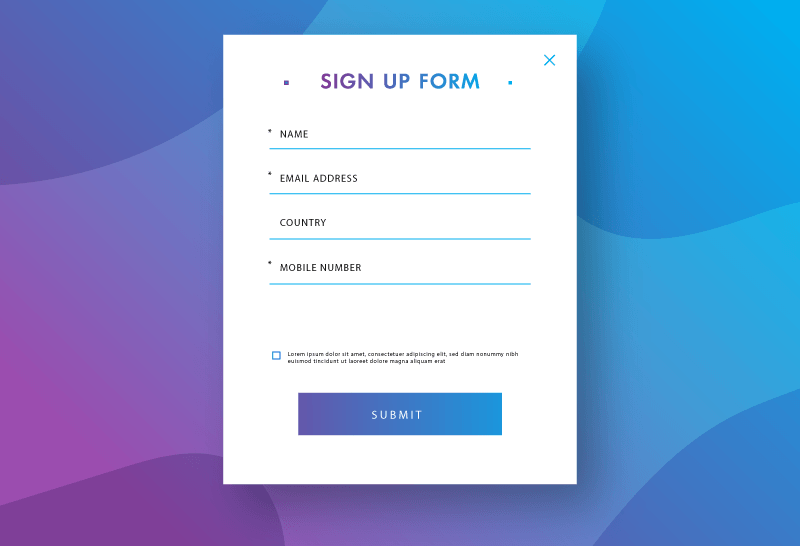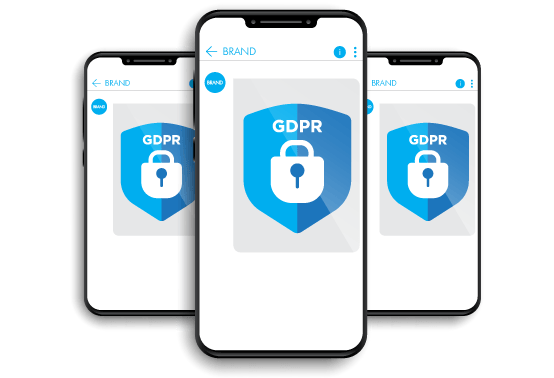 GDPR Campaigns
Use our Opt-In mechanism to legally and easily collect the GDPR consent of all your contacts and grow your subscribers' lists.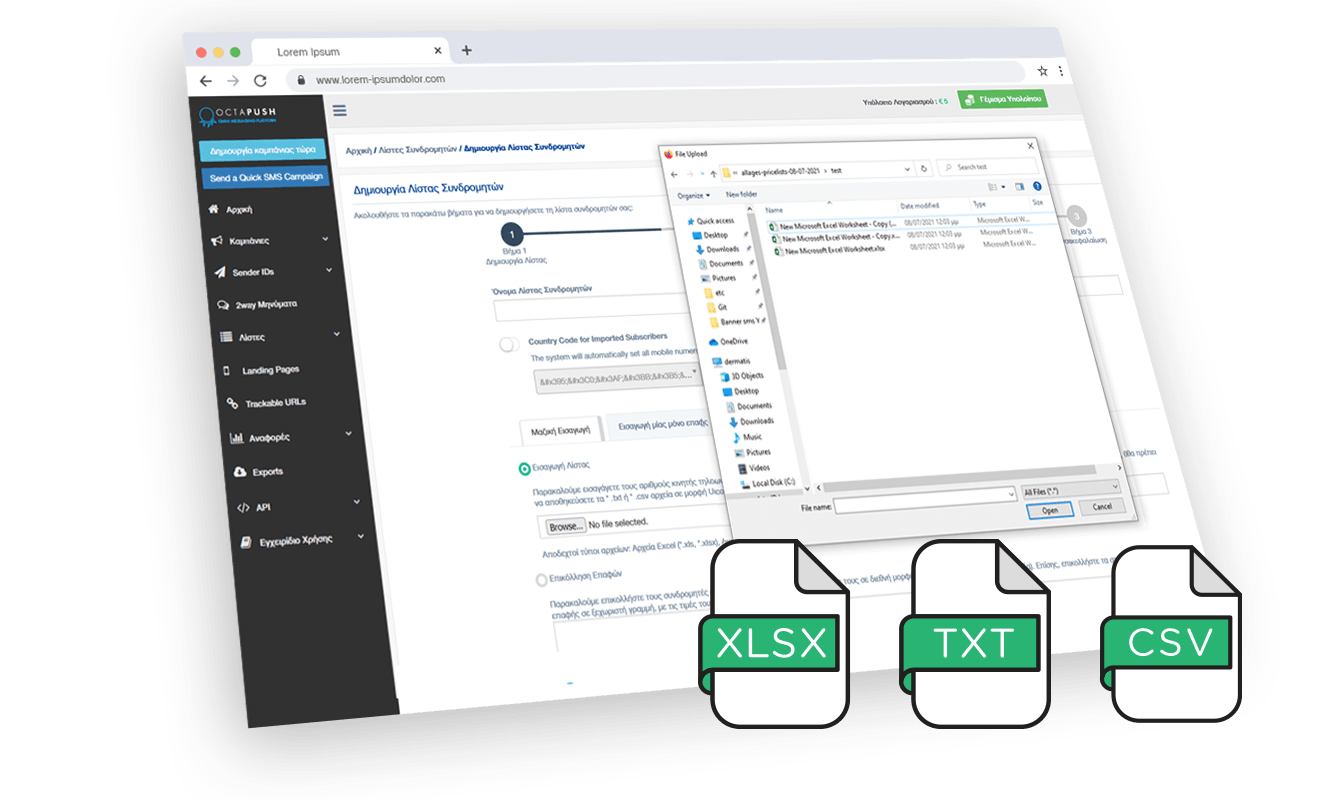 Recipients Lists
Upload your contact lists easily and quickly from an excel, csv, or txt file directly to our platform. You can categorize them for better management. There is no limit in the number of contacts you wish to upload.
Campaign Scheduling
Prepare your messages in advance and schedule them to be sent in an exact timing that serves the purpose of the campaign.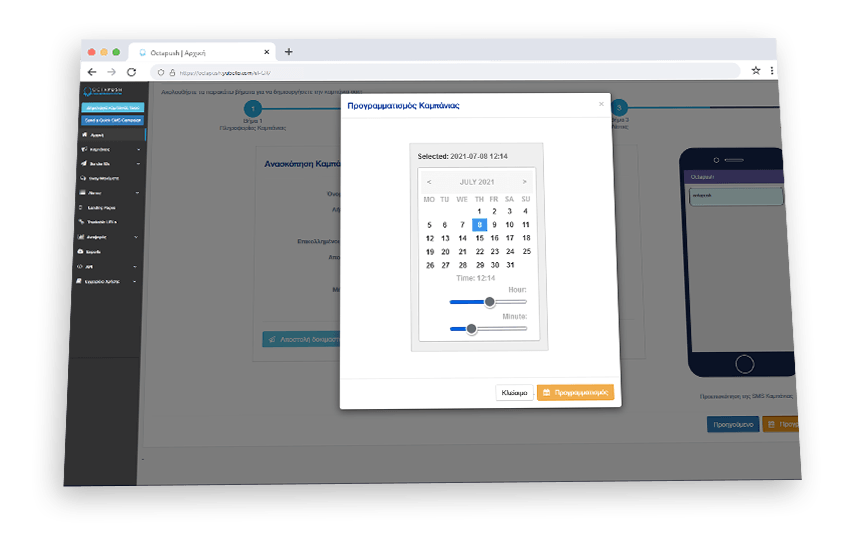 Detailed Reporting
Advanced real time delivery reports provide plenty of valuable insights on the performance of each campaign and the behavior of each recipient. This way, you can continuously optimize your next campaigns.
International Coverage
Send messages to 190 countries and reach your audience wherever it is. Our direct interconnection with over 400 networks guarantees global timely delivery.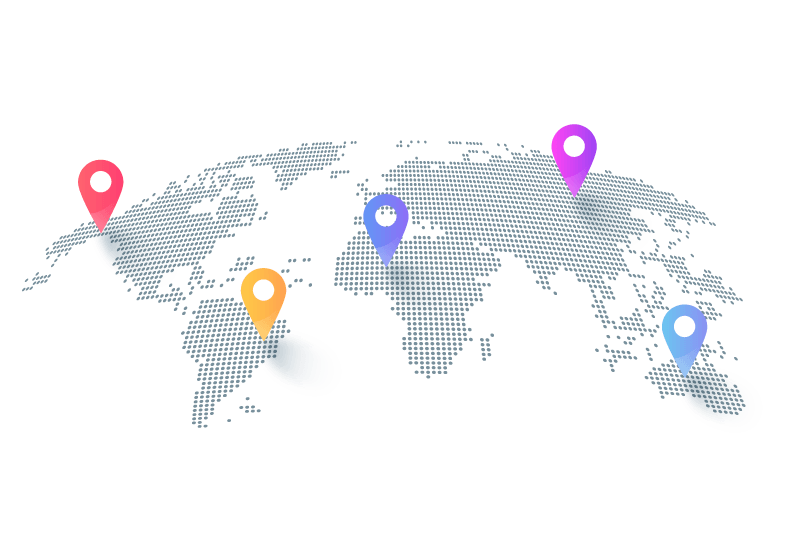 Discover the unlimited capabilities of
SMS
Viber
Calendapp
Landing Pages