Uncover unique insights that will improve your business
Collect valuable customer feedback, by conducting detailed user-friendly surveys.

With surveys you can collect useful information from your employees, customers and any other target audience.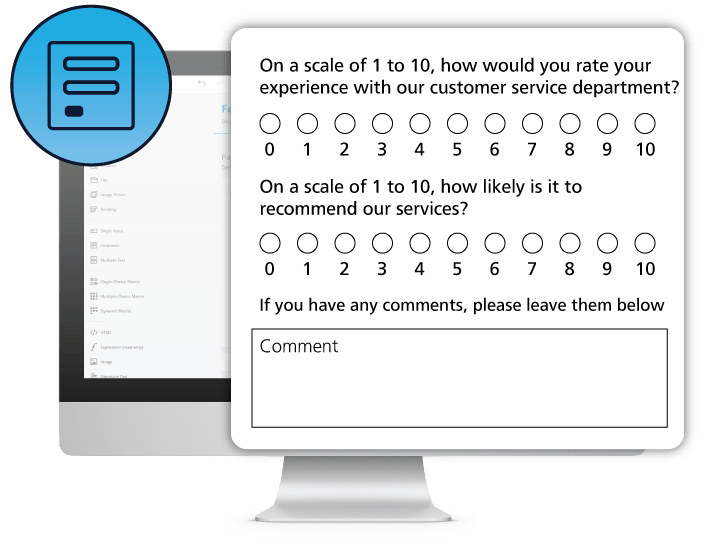 Easily conduct surveys to discover demographic and psychographic data about your target groups, learn interesting trends and improve all aspects of your business.
With Surveys you can efficiently run the following:
Online Surveys

Features & Capabilities
20+ Question Types
Get the feedback you need in different ways according to each case separately. Surveys support all the question types, from ranking and rating to multiple choices and opinion scales.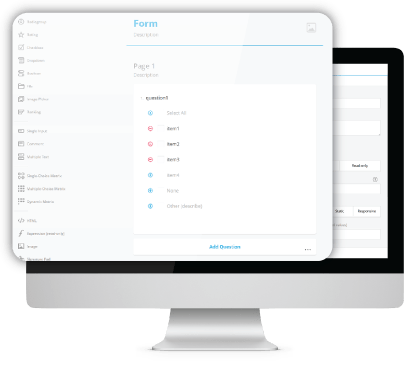 Branching Questions
Depending on the user's answers, surveys serve specific follow up questions, so he/she can be guided and elaborate further on his/her answers.
Online Surveys

4 Necessary Features

GDPR Ready Forms
You can add a specific checkbox for obtaining the GDPR consent in any form, this way you can collect users' permission in order to send them advertising communications.
ANTI-SPAM Mechanism
The embedded Honeypot Spam Protection mechanism protects your forms from malicious bot submissions, so you may collect only real and valid information.

Automated Notifications
Each time a new user completes one of your forms, you automatically receive a notification email that lets you know all about the new submission.
Guaranteed Email Deliverability
Thanks to our advanced email system we guarantee that you will receive all the relevant email notifications as soon as a user completes your form.
Collect customer data and grow your audience!
Online Surveys

Reasons to use Surveys

Online surveys are quicker and more credible than the printed questionnaires

Online surveys present much bigger open rate in comparison to printed surveys

Gathering and analyzing results is a piece of cake
Do you need help?
Yuboto's Messaging Experts are here to guide you make the right choice!