To create a new Viber Sender ID go to the main dashboard and select "Sender IDs" > "Viber Sender IDs" > "New Viber Sender ID Request" as shown in the following image: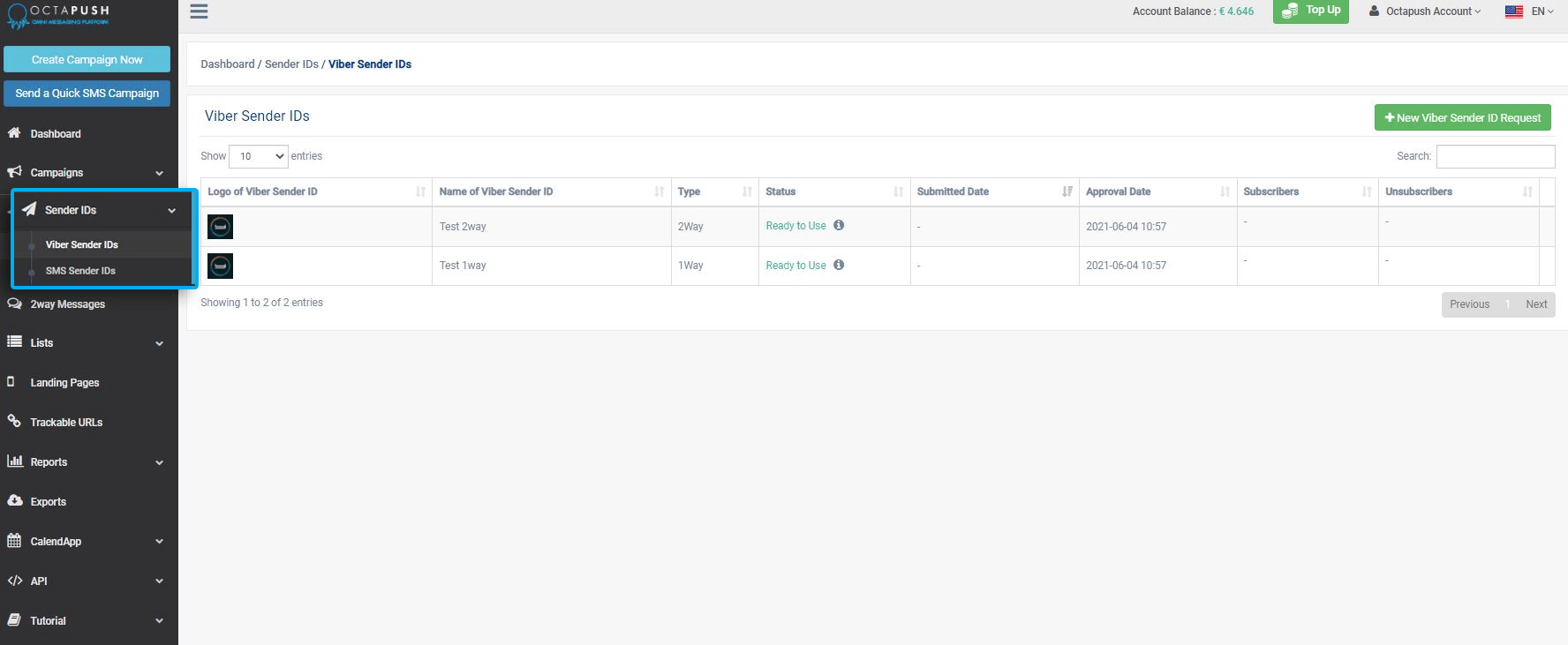 On the next screen you need to select the type of Viber Sender ID you want to create. See details about the different types of Sender IDs and their features here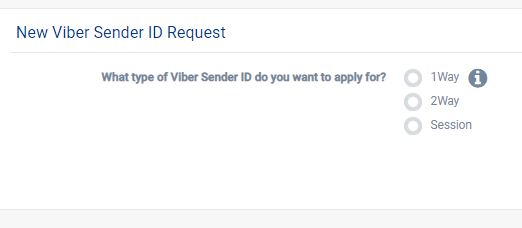 After selecting the Sender ID type you wish, you have to fill in all the fields on the form and accept the minimum monthly fee of the service.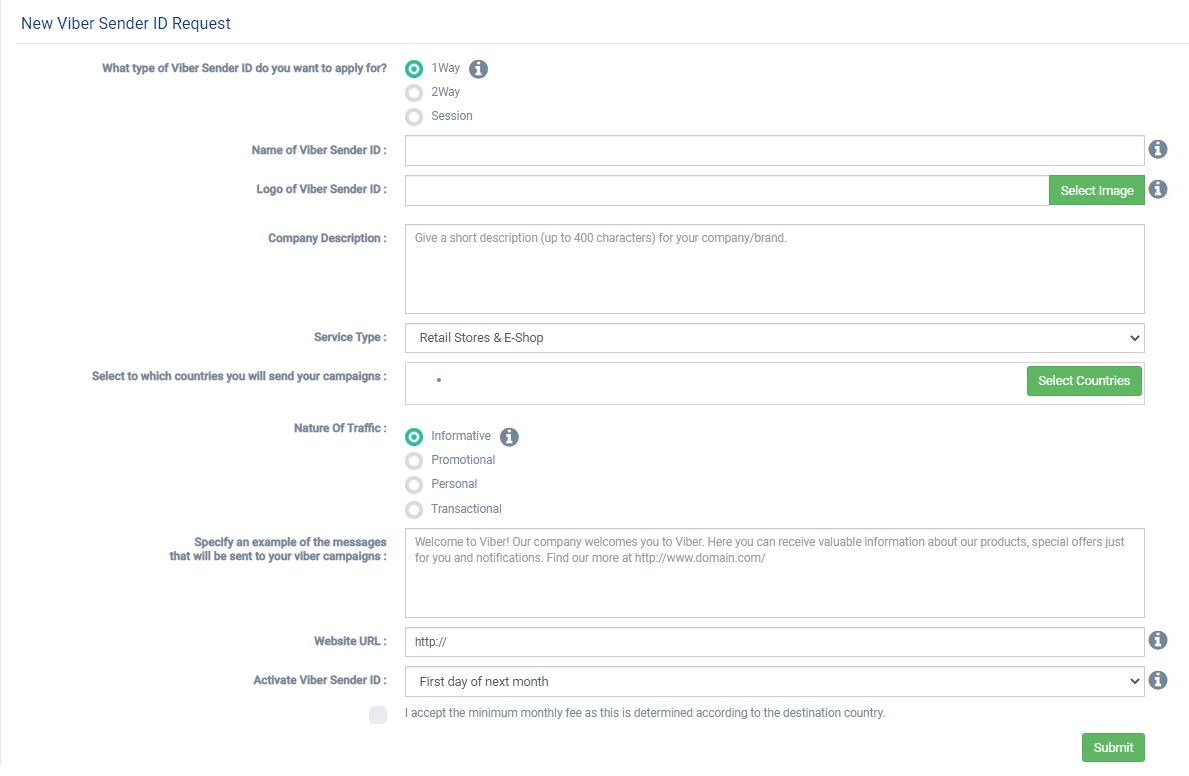 The approval time of a Viber Sender ID is usually 1-2 working days, provided that all the information you submitted is correct.