On January 23rd Viber is launching 2 new global updates on Viber Business Messages. In order to improve the user experience and become even more effective for brands, Viber will launch Business Inbox and Commercial Accounts.
Exclusive Business Inbox for Brands
From now on all Business Messages and conversations between brand and user will be placed in a dedicated folder, the Business Inbox, which will be accessible directly from the regular Chats Screen. Users will find all the brands' messages inside the Business Inbox.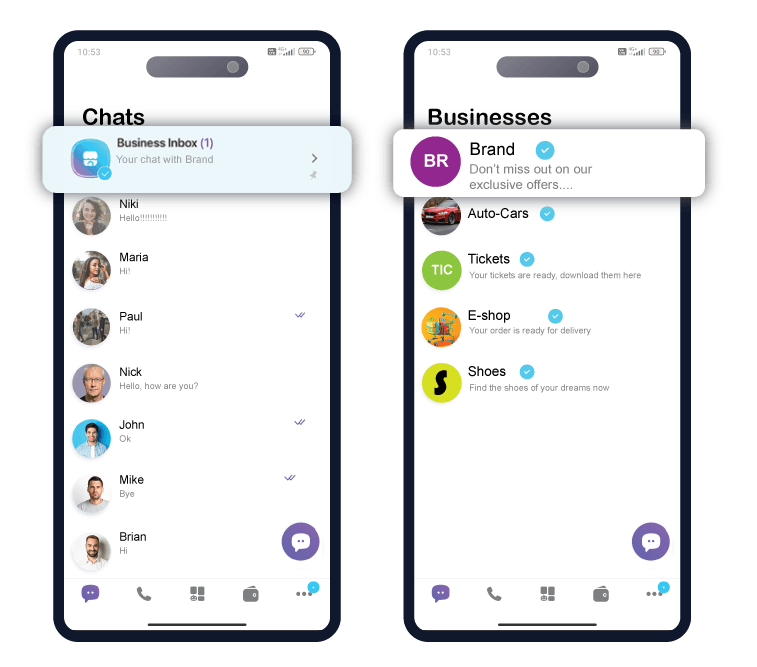 How does Business Inbox work?
Once the first business message is received, Business Inbox folder is created in the chat list.


By default, all business messages go to the Business Inbox folder.


The Business Inbox folder is pinned to the top (users can unpin it if they wish).


When a new message arrives in Business Inbox, a notification is displayed on the locked screen.


Users can pin a particular business conversation to the top of Business Inbox.


Users can move any business conversation to the regular Chats screen.
Start sending Viber Campaigns Today!
Business Accounts are upgraded to Commercial Accounts
Commercial Account will replace Business Account allowing users to search a brand, discover all its information and see the available communication channels, all in one place.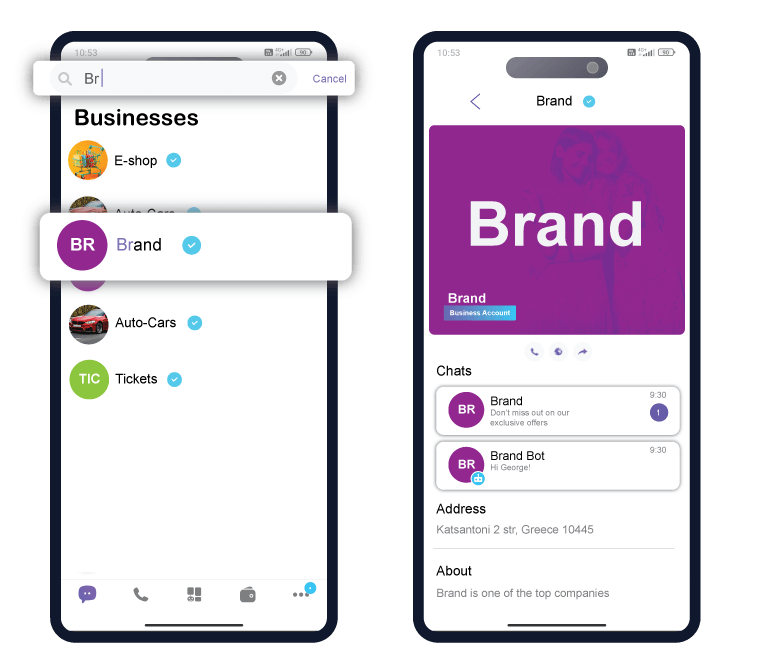 What you should know about Commercial Account
Users will be able to search for a brand and initiate conversation with it.


When a user initiates a conversation with a brand, it will be considered as opt-in, thus the brand be able to send promotional messages to the specific user.


Your commercial account will include all the information that Business Profile showed until now.


In the commercial account there will be available all the communication channels of the brand e.g., Business Messages and Chatbot.


Soon Viber will launch even more features for the commercial accounts such as the promotion of special offers within the page.
Start sending Viber Campaigns Today!